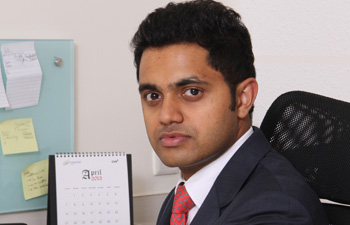 Aged 26 years, graduated in the year 2005 from Villanova University, Philadelphia, USA with a double major in Finance and Accounting after completing his school years from Groton School, Boston, USA.
He has been instrumental in the up gradation of Terminal 2 at Mumbai International Airport, during his tenure he completed a Civil Aviation Management Program at Changi International Airport in June 2007 from the Civil Aviation Authority of Singapore and is presently coordinating the implementation schedule of the new domestic terminal at Mumbai.
He is presently the Managing Director of GVK City Private Limited which has developed a state-of-the-art mall under the brand name GVK One which has been constructed in an area of 7.5 lac sq.ft with 3.9 lac leasable area. Mr. Bhupal was actively involved with the international architects right from the construction stage and has played a major role in leasing.