"Leveraging Technology and fulfilling the Mission of Saving Lives"
GVK EMRI cuts above the rest by leveraging the latest technology to enable precise, speedy and effective Emergency Response Services. Tech Mahindra, GVK EMRI's technology partner has been associated with the development of a comprehensive Emergency Management System which has helped the Organization in gaining advantage over the following: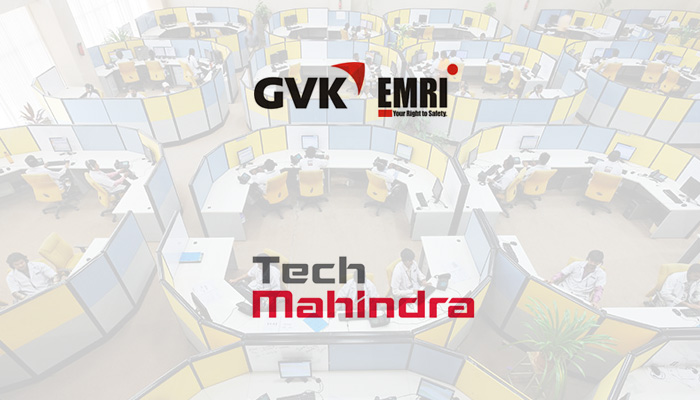 "GVK EMRI has, through Tech Mahindra as its technological partner, been able to develop a comprehensive Emergency Management System which enables the organization in providing the below"
Ensuring 24*7 availability of Network and Systems.
Managing the Golden Hour efficiently.
Ensuring a promptly assessed and hassle free helpline
Harnessing strong linkages/ partnerships/ alliances with hospitals, doctors, police, fire stations etc.
Allows tracking of call based on location of caller.
Enables Dispatch Officer to access the GIS Vector data (maps) provided by Government agencies and identify the incident location.
Identifying the exact location of ambulance on real time basis.
The application has won Tech Mahindra the "MICROSOFT 2007 CITIZENSHIP PARTNER OF THE YEAR AWARD".
The centralized Emergency Management System integrates all the key functions of taking the call, defining the problem, coordinating the response and providing Emergency Care.
The Organization has created a distinctive Technology Infrastructure that is readily deployable and scalable. Automation of the processes involves the following major components of technology:
Telecom Switch with automatic call distribution features & IVR facility
Computer Telephony Integration
Voice Loggers
GIS/GPRS Software
AVLT – Automatic Vehicle Location and Tracking
Mobile Application