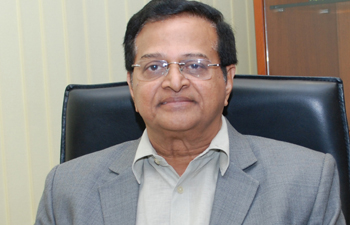 Shri. K. KRISHNAM RAJU working presently as a Director of GVK EMRI is also working as the President for GVK EMRI Operations in UP. He served as the 'President' of ELCINA for two terms and Electronic Industries Association of Andhra Pradesh for three consecutive years 1986, 1987, and 1988.
He held various positions viz:
'Secretary' to the Board of Trustees of Smt. Nandamuri Basava Taraka Rama Rao Memorial Cancer Foundation and Research Centre from 1996 to 2010.
'Chairman' of Andhra Pradesh State Electronic Development Corporation.
Member of Board of Studies in Business Management, Osmania University, Hyderabad.
Member governing body in Alluri Seeta Rama Raju Medical College, Eluru.
He has been awarded with many prestigious awards like:
FAPCCI award for the 'Best Expansion Effort' in Suchitra Electronics Limited, during the year 1982.
'NATIONAL CITIZENS AWARD' 88 for his contribution and achievements in the field of Electronic Industry, presented by the Hon'ble Prime Minister Sri Rajiv Gandhi on August 1, 1989.
PROFESSOR NAYUDAMMA MEMORIAL GOLD MEDAL for outstanding Technology development presented by A.P Academy of Sciences at Hyderabad for the year 1991.