"We believe in succeeding by making connections."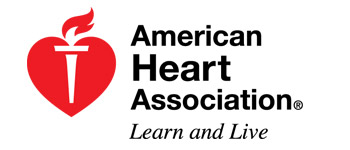 AMERICAN HEART ASSOCIATION
The American Heart Association (AHA), (www.aha.org) founded n 1924, is USA's oldest, largest voluntary organization devoted to fighting cardiovascular diseases and stroke. Mission of AHA is "Building healthier lives…
Read more
free of cardiovascular diseases and stroke. The American Heart Association takes its life-saving Emergency Cardiac Care (ECC) training beyond the United States' borders to increase the chain of survival around the globe. Its International Training Centers in 84 countries are supported by a strong instructor network, staff, and consultants. ITC status is renewed annually.
GVK EMRI received the ITO (International Training Organization) of AHA status in 2007, based on the qualified instructors, infrastructure facilities and technologically advanced simulated laboratory facilities. Basic Life Support (BLS), Advanced Cardiac Life Support (ACLS) and Pediatric Advanced Life Support (PALS) certifications courses are held at GVK EMRI for Doctors, Nurses and Paramedics and other healthcare providers as per AHA norms.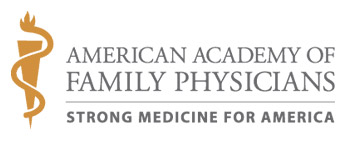 AMERICAN ACADEMY OF FAMILY PHYSICIANS (AAFP)
AAFP's Vision is to transform healthcare to achieve optimal health for everyone. The mission of the AAFP is to improve the health of patients, families, and communities by serving the needs of members with professionalism and creativity. (www.aafp.org)
Read more
American Academy of Family Physicians (AAFP) has recognized GVK EMRI in 2011, as center for conducting 2-day Advanced Life Support in Obstetrics (ALSO) and 1-day Basic Life Support in Obstetrics (BLSO) certification course in India. ALSO is now conducted in 59 countries across the world. 50 Instructors were also certified to conduct ALSO courses at GVK EMRI. Doctors, Nurses and Paramedical personnel and EMTs will be immensely benefitted by the emergency obstetric care skills program.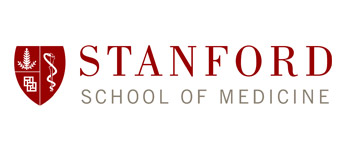 STANFORD SCHOOL OF MEDICINE, USA
Stanford School of Medicine, USA, is an institution dedicated to medical education. The School of Medicine improves health through leadership, diversity and collaborative discoveries and innovation in health care, education and research.
Read more
Since 2007, GVK EMRI has signed MoU with Stanford School of Medicine for providing training to Emergency Medical Technicians, District Hospital Physician Training, On-line Medical Research, EMS protocol and Essential EMS education. GVK EMRI in association with Stanford started two year Post Graduate Programs in Emergency Care. MOU with Stanford is currently valid up to 2017. (http://med.stanford.edu/school.html)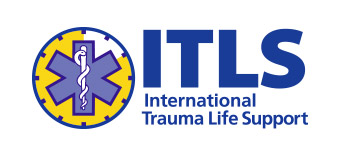 ITLS
International Trauma Life Support (ITLS) is a global organization dedicated to preventing death and disability from trauma through education and emergency trauma care. ITLS has over 97 chapters and training centers over 37 countries.
Read more
ITLS courses are endorsed by American College of Emergency Physicians (ACEP). GVK EMRI is one of the few International Chapters recognized to conduct ITLS courses (Provider and Instructor) in India. (https://www.itrauma.org/)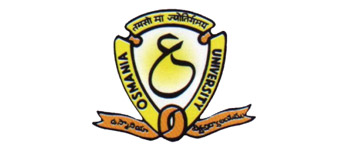 OSMANIA UNIVERSITY
Osmania University, established in 1918, is the seventh oldest in India and the third oldest in South India. It has significantly contributed to the academic and economic development of not only the region but also of the Country.
Read more
It is the first university in Andhra Pradesh to be accredited by National Assessment and Accreditation Council (NAAC) with highest rating of '5 stars' in 2001. 2-year Advanced Post-Graduate Diploma in Emergency Care course conducted at GVK EMRI is awarded affiliation by Osmania University. (http://www.osmania.ac.in/)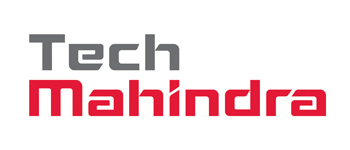 TECH MAHINDRA
Tech Mahindra as the Technology Partner helped GVK EMRI to develop an emergency response system using Microsoft® Technologies. Tech Mahindra has won the International "MICROSOFT 2007 CITIZENSHIP PARTNER OF THE YEAR AWARD" for…
Read more
developing software technology solutions of GVK EMRI. All activities of the call center have been automated and 108 now provides a state-of-the-art response center that has saved thousands of lives by providing timely emergency services. Erstwhile Satyam currently know as Tech Mahindra helps GVK EMRI in identifying appropriate technologies, components, tools and processes and also helps in competency building and absorbing appropriate new technologies to develop efficient solutions.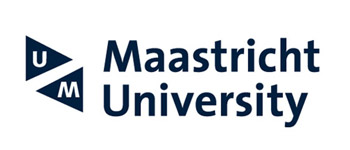 MAASTRICHT UNIVERSITY
Based in Europe, Netherlands, focused on the world, Maastricht University research and training are complementary. It is considered as a truly student oriented university that believes…
Read more
in leading by learning. GVK EMRI and Maastricht University have MOU in the areas of joint-research, student exchange and PHD programs.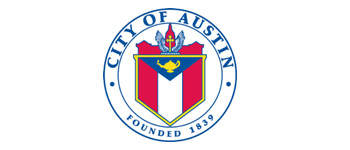 CITY OF AUSTIN, USA
City of Austin and GVK EMRI signed a statement of Alliances pledging to work together to improve the quality and delivery of emergency communications and response services internationally.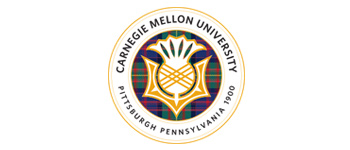 CARNEGIE MELLON UNIVERSITY (CMU), USA
GVK EMRI signed a MoU for participation in collaborative research programs, development of appropriate technologies / solutions in Emergency Management with CMU.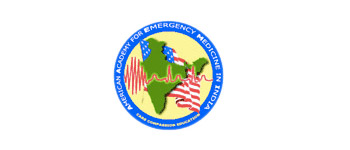 AMERICAN ACADEMY FOR EMERGENCY MEDICINE IN INDIA
AAEMI and GVK EMRI signed a statement of Alliance pledging to work together on shared goals for the improvement of emergency care for all people in India.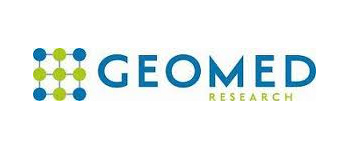 GEOMED RESEARCH, GERMANY
GVK EMRI signed a statement of Alliances, towards improvement of GIS based emergency health systems data utilization and related research and emergency response services internationally with Geomed Research.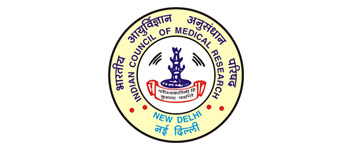 ICMR
The Indian Council of Medical Research, the apex body in India for the formulation, coordination and promotion of biomedical research, is one of the oldest and largest medical research bodies in the world.
Read more
GVK EMRI has carried out two research projects on emergency data based surveillance and cardiac emergency monitoring systems with the support of ICMR.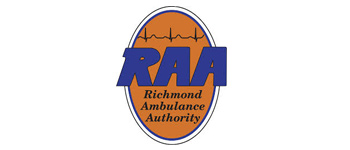 RICHMOND AMBULANCE SERVICE, (RAA), USA
Richmond Ambulance Authority is a government agency dedicated to emergency medical care including pre – hospital care and providing ambulances in Richmond, VA, USA.
Read more
RAA consists of EMS professional physicians who are internationally recognized for their expertise in system design, teaching, patient care and curriculum development. RAA and GVK EMRI have partnered to establish fellowship opportunities, promotion of GVK EMRI participation in applied research and training programs.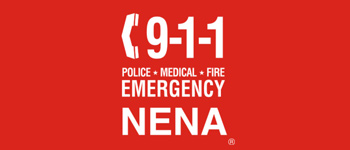 NATIONAL EMERGENCY NUMBER ASSOCIATION (NENA)
It is the "Voice of 9-1-1", a non-profit membership association representing both public and private constituents, based in the Washington DC metropolitan area of the United States of America.
Read more
The National Emergency Number Association (NENA) and the GVK Emergency Management and Research Institute (GVK EMRI) signed an MOU on August 14, 2005 jointly strive to promote, support and advance the mission and goals of each and to work together whenever possible and appropriate.
SHOCK TRAUMA CENTRE
Shock Trauma Centre (STC), USA, is a Trauma hospital incorporated as a part of the University of Maryland Medical Centre, dedicated to world class standards in the prevention and management…
Read more
of critical injury and illness. Primary objectives of the partnerships between GVK EMRI and STC include the advancement of excellence in all phases of emergency and injury care through training, education and applied research.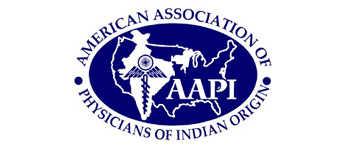 AMERICAN ASSOCIATION OF PHYSICIANS OF INDIAN ORIGIN (AAPI)
AAPI is an organization representing physicians and medical students, residents and fellows of Indian origin in the US.
Read more
AAPI and GVK EMRI's primary objectives include excellence in pre-hospital care, teaching and applied research in different areas of emergencies and to pursue their aspirations in professional and community affairs.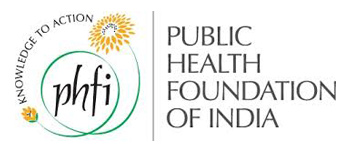 PUBLIC HEALTH FOUNDATION OF INDIA (PHFI)
Through the MoU signed on 13th August 2008, PHFI and GVK EMRI will work together to establish opportunities, including fellowships and internships, building capacity…
Read more
through short and long term training programs, research in relevant areas of public health; encourage dialog, participation in appropriate public health, injury and emergency medical services system development ; Establish opportunities to promote the development of global initiatives for prevention of emergencies in India as opportunities and resources permit; establish partnerships with appropriate interested parties to promote the development of public health, injury and emergency medical services systems in other regions of India.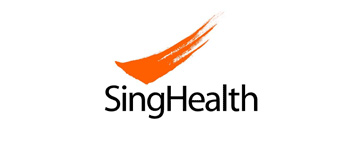 SINGAPORE HEALTH SERVICES
GVK EMRI has signed MoU with Singapore Health Services for providing Training to Doctors in Emergency Department.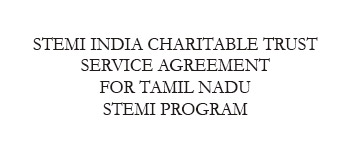 STEMI INDIA CHARITABLE TRUST
Trust was created for the purpose of development of the STEMI program as also to educate the public in the medical field in regard to the STEMI management. GVK EMRI and STEMI India charitable trust in collaboration with TNSHP is involved in developing models of management of STEMI cases.