"Transforming Emergency Care in India."
GVK EMRI has a state-of-art Emergency Medicine Learning Center (EMLC) and a dedicated team of highly qualified Emergency medical professionals, clinical educators who aim to cascade contemporary principles and practices of emergency medicine to all health care professionals and community response providers.
EMLC was conceptualized and initiated with an objective of creating new cadres of professionals across the country to provide emergency care in emergency response services in the form of 108, in the year 2005. The prodigious task of creating skilled manpower, in the form of Emergency Medical Technicians (EMTs) and Pilots, was efficiently and effectively accomplished by EMLC throughout expansion and stabilization of 108 operations in 17 states and union territories.
Furthermore, with a vision to take quality of emergency care to next level in our country, EMLC has taken up multi-pronged approach and aggressive efforts in the form of various training programs that cascade the knowledge, skills, and attitude required to respond to emergency situations and victims. The training programs offered by EMLC are unique in nature as the focus is imparting skills and globally accepted emergency management practices to the participants.
To ensure global standards, GVK EMRI has collaborated with world opinion leaders in emergency care such as Stanford School of Medicine –USA, American Academy of Family Physicians (AAFP), American Heart Association (AHA), American College of Emergency Physicians (ACEP).
EMLC is a certified International Training Centre (ITC) by the AHA, International Trauma Life Support (ITLS), AAFP, USA for conducting training programs that are globally recognized in basic and advance life support. EMLC has accomplished Emergency Management training for more than 5,00,000 health care professionals operating across all levels of health care chain, as on March 2014. EMLC also conducts Advanced Post Graduate Diploma in Emergency Care, affiliated to Osmania University, Hyderabad.
Vision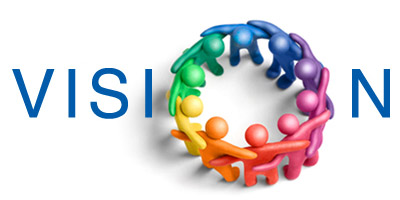 EMLC aims to provide leadership for quality pre-hospital care in India. EMLC aspires to be one of the top ten global premier training centers in Emergency Management by 2020.
Mission
EMLC strives to dynamically introduce and implement appropriate evidence-based emergency care practices for responding to 71.41 million emergencies.
EMLC aspires to model best in class educational / training programs for pre-hospital and hospital-based emergency health care providers and scale up with a focus on the development of public health care delivery systems.
Training Institute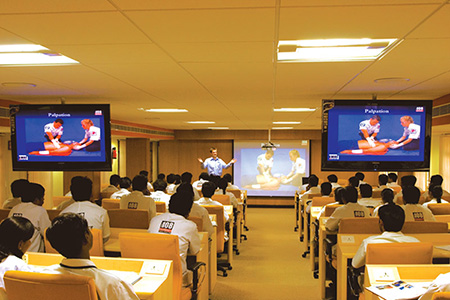 In any area of endeavor, education and training is indispensable to the success of final offering. Providing education and training in Emergency care is no exception. GVK EMRI has partnered with best in class education institutes to provide EMS education at global standards.
To bolster the quality of emergency care, GVK EMRI is resolutely taking forward initiative to extend and spread education and training in Emergency Care for spectrum of health care professionals. GVK EMRI ensures best education environment that fosters and stimulates learning of skills, knowledge and attitude to respond to an emergency situation and patient, effectively and efficiently.
The faculty of EMLC team is composed of distinguished and experienced professionals. With many years of industry experience, and considered to be the best among the peers, clinical educators act as facilitators in the participant's learning process. Faculty members at GVK EMRI generate knowledge through cutting edge research in all functional areas of Emergency management that would benefit public and private health care centers providing Emergency Response. Manikin based simulation environment is widely used in emergency care skill acquisition. All Candidates in training will have hands on Practice on best Simulation Equipments.
Please click here for Training Programs